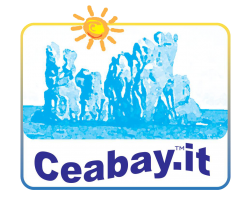 INTERNATIONAL VILLAGE BEACH RESORT & RESTAURANT
Dear Visitor
This site wants to give you some useful information about Ogliastra, a "sub area" of Sardinia, and the project Ceabay, which develops in the municipality of Tortolì.
If you come to Ogliastra (soon, I recommend) will be a pleasure to discuss in the voice of what is most interesting in this site and maybe study together a clearer and complete version. And still I expect your opinion using the contact form of the site.
The many links have the objective of quoting other sources and recognizing the origin of much information; are more than 60 references and so I ask you to calmly read this distillate of almost 40 years of experience and consult at least some of the various references cited. I am convinced that you will find them interesting and maybe you will suggest others.
Video filmed in January 2019