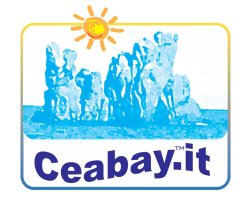 INTERNATIONAL VILLAGE BEACH RESORT & RESTAURANT
The Ogliastra is a particular area of ​​Sardinia, difficult to reach (it is also called "the island in the island"), surrounded by the Gennargentu mountains and adjacent to the Barbagia, the hardest and wildest area of ​​the Supramonte, with the mountains that yes
overlooking a beautiful sea.
Ogliastra is a great natural beauty to live with all five senses: the view to admire unique landscapes and nights with bright stars, the hearing to hear the deep silence of the mountains and the sound of the sea, the taste to savor the air, water and food as they once were, touch and smell to touch, walk and smell a largely untouched nature.
A symbiosis of sea and mountains as it is not found throughout the Mediterranean. It is no coincidence that the "Selvaggio Blu" route is in Ogliastra and begins a few kilometers from Ceabay, running between high mountains overlooking the sea.
The sites of Sardinia are many, among the many I know the following:
www.sardegnaturismo.it/
www.sardegnaturismo.it/it/esplora/cea
www.lamiasardegna.it
www.turismo.ogliastra.it/
http://www.turismobaunei.eu/
www.selvaggioblu.it/
http://gorropu.info/
www.turismo.ogliastra.it/spiagge_in__ogliastra_-_lido_di_cea.html
www.kentannosinsardinia.it/sardegna.html